In anticipation of a potential work stoppage at AU, the unions representing support staff, faculty, and academic experts/markers/tutors at Athabasca University have signed a solidarity pledge:
AUPE Local 69, CUPE Local 3911, and AUFA agree that, in the event of a strike and/or lockout affecting one union, the other unions will encourage their members to refuse to perform work beyond their normally assigned duties, specifically work typically done by striking and/or locked out workers, as is their right under s.149(1)(f) of the Labour Relations Code.
What this means is that the three largest unions at AU will ask their members to not take on the work of any striking workers.
We anticipate that this pledge will increase the pressure on AU to come to a reasonable settlement with all AU workers' unions.
Unity is power!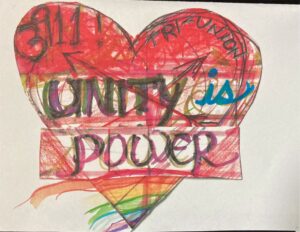 For more details and answers to FAQs, on the pledge and your rights as a part-time academic in relation to the pledge, please link here to (AUFA President) David Powell's January 28, 2022 AUFA Blog post.
And we at CUPE 3911 shall keep posting updates here and throughout our Winter/Spring calendar of events, General Membership Meetings, and other outreach – where we encourage you to give voice to your support and/or questions about this pledge (and other shared workplace concerns).