As Bargaining continues between CUPE 3911 and the Board of Governors of Athabasca University, the three unions representing support staff, faculty, and academic experts/markers/tutors at Athabasca University have reaffirmed their solidarity pledge:
AUPE Local 69, CUPE Local 3911, and AUFA agree that, in the event of a strike and/or lockout affecting one union, the other unions will encourage their members to refuse to perform work beyond their normally assigned duties, specifically work typically done by striking and/or locked out workers, as is their right under s.149(1)(f) of the Labour Relations Code.
What this means is that the three largest unions at AU will ask their members to not take on the work of any striking workers.
AUFA has sealed their deal, with successful contract negotiations that avoided a strike in the Spring. We anticipate that this solidarity pledge will continue to exert pressure on AU to come to a  fair and timely settlement with the other AU workers' unions, AUPE 69 and CUPE 3911.
Unity is power!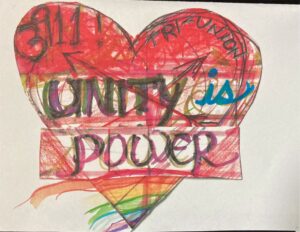 CUPE 3911 shall keep posting updates here and throughout the Summer 2022 Bargaining season, as we forge a new Collective Agreement. Watch for updates through the CUPE 3911 monthly Newsletter, the Quarterly Grapevine, surveys, email notices, and come give voice to your own concerns and questions at General Membership Meetings, a Fall Town Hall, and the Annual General Meeting in November.