Expense claims made directly to the local, for expenses incurred on union business, must be submitted via the expense claim form below, and submitted to cupe3911@gmail.com .
Receipts can be scanned and included as an attachment.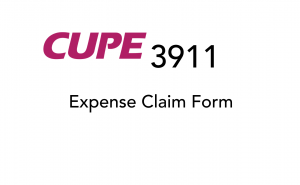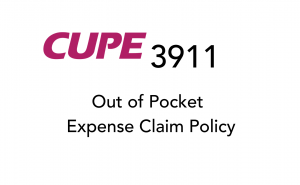 Please Note:
1) Download Adobe Acrobat Reader DC to open the Expense Claim Form as a fillable form or fill in by hand and scan.
2) This expense claim process is only for expenses incurred for union business and that have been previously approved by the Executive.
Link here for CUPE PD Fund application forms and claims; and here for information on CUPE3911 members' Professional Development Allowance.