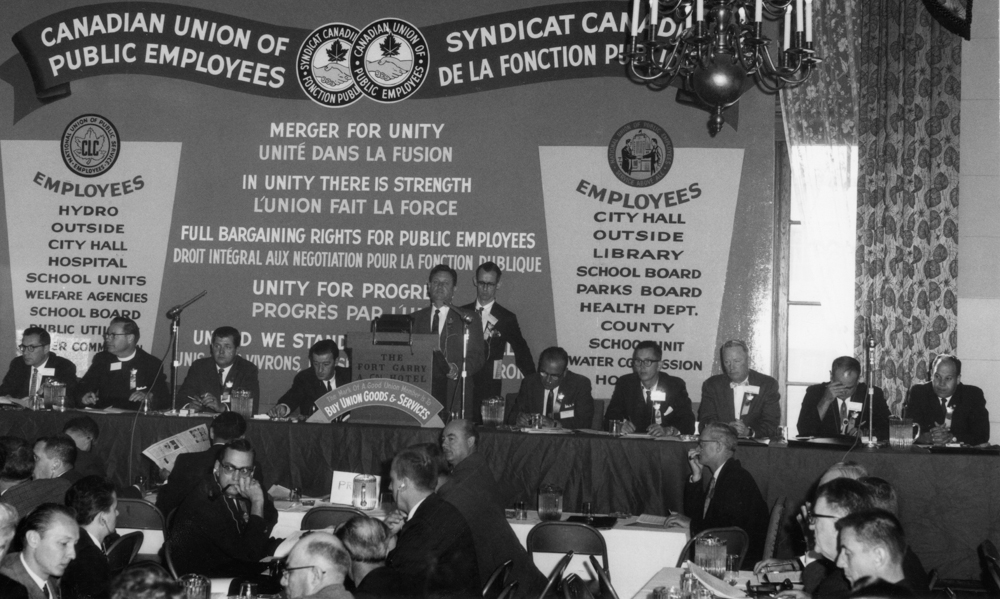 CUPE 3911 has a long history of organizing and has made some tremendous gains throughout the years:
1988: certification as Local 11 of the Canadian Union of Educational Workers (CUEW).

1989:  mandatory data entry in TRIX; tutors join the computer age.

1990: first collective agreement with Athabasca University, reached through arbitration. Major achievement:         home study tutors are recognized as permanent (albeit part-time), not contract, employees.

1992: second collective agreement, reached through mediation. Major achievement: eligibility lists; the beginning of orderly posting/offering of tutor work assignments.

1993: third collective agreement, reached through bargaining. Major achievement: layoff pay and recall are instituted.

1993: tutors bear the brunt of AU's share of Kleincuts; we are reduced from 250 members to 150 members between    1992/93 and 1994/95. A further 70 members suffer work assignment reductions.

1994: CUEW ends; we join CUPE.

1995: fourth collective agreement, reached through bargaining. We are forced to accept a 5% rollback (as are most other Alberta public sector workers).

1995: the Call Centre results in a new configuration of CUPE work in some programs at AU, and the elimination of some CUPE jobs.

1997: mandatory email interaction with students and with AU as an organization; the employer begins to require more flexible delivery.

2000: Fifth collective agreement, reached through issues-based negotiations. Major achievements: academic opinion clause; increase in maximum work assignment for learning facilitators; individualized study (formerly home study) tutors paid for student block overloads. 

2001: Annual PD benefits increased and made cumulative for three years.

2002: Sixth collective agreement, reached through bargaining. Major achievements: CUPE members who take 3  months or shorter AUFA term assignments remain CUPE 3911 members; collective agreement language specifically exempting home office workers from the employer's occupational health and safety responsibility is changed to language requiring the employer to ensure the occupational health and safety of all its CUPE employees.

2004: The first ever Article 19 Academic Leave is granted.

2005: Seventh collective agreement reached through bargaining. Major achievements: first-ever health benefits plan for our members established; first-ever payment of RRSP money to our members; common AUGC/CUPE interest to find an appropriate retirement income scheme for CUPE 3911 members is recognized in the formation of a joint committee.

2006: Membership reaches 300 for the first time.

2010: Collective agreement achieved through bargaining. Major achievements: enhanced benefits and reasonable  sick leave provisions

2013: After a year of bargaining and mediation and more bargaining, ratify agreement that includes a pension and protects benefits. However, we also suffer a one-year rollback in pay. Fighting the imposition of a call centre model across the institution.

2016: New negotiations begin with AU and continue into 2017 – We will keep you posted!